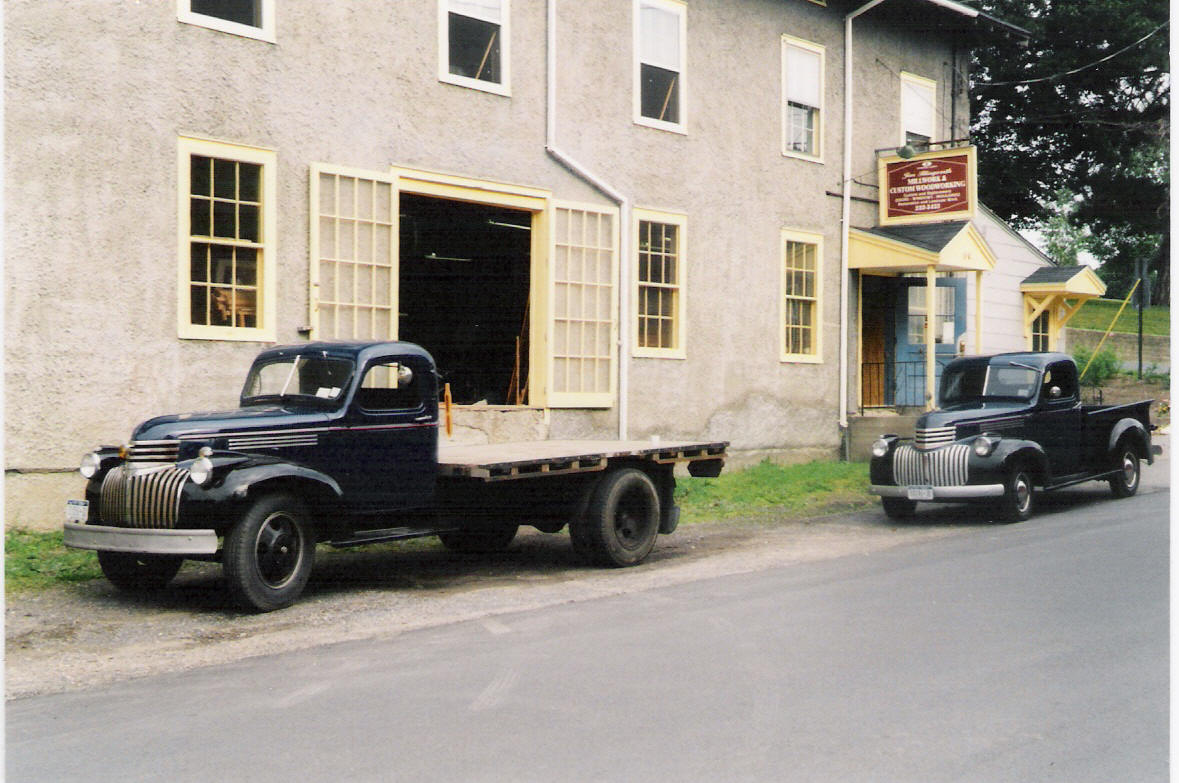 Our custom mill shop produces architectural, historical, and traditional millwork with over 5000 knives dating back to 1892 to match existing profiles on windows, doors, and moldings.
We custom build wood windows : traditional ; historical ; reproduction; replacement ; custom made; double hung, casement, awning, sliding, storm, screen, storm/screen combination insert sashes, sash only or complete unit as per customer's request.
We custom build wood doors : replication or new ; custom fabrication; interior, exterior, entry way, arch top, french, glass, solid wood, panel, storm, screen, storm/screen combination insert door, door only or pre-hung unit in jamb.
We custom mill wood moldings : duplication of existing or custom design; crown, casing, baseboard, window trim, door trim, baluster, spindle, turning and newel post.
Our products are handcrafted using mortise and tenon joint construction the same way as our forefathers did a century ago go.
Our focus is on restoring old traditional houses and historical buildings and to meet customer's needs..
Custom design modern wood windows, doors, and moldings are equally available.
We work with architects, builders, designers, contractors, and home owners.
We work from samples, drawings, or pictures.
We custom build or mill quantity of one or many as per your request to meet your need.
No job is too small or too big for our custom mill shop.
We take great pride in carrying on centuries old craftsmanship in modern living.
We are located in northern NY, 40 miles north of Syracuse and 12 miles south of Watertown New York.
Albany, Oswego, Central NY, Rochester, Buffalo and NYC are our neighboring cities.
We serve nation wide.